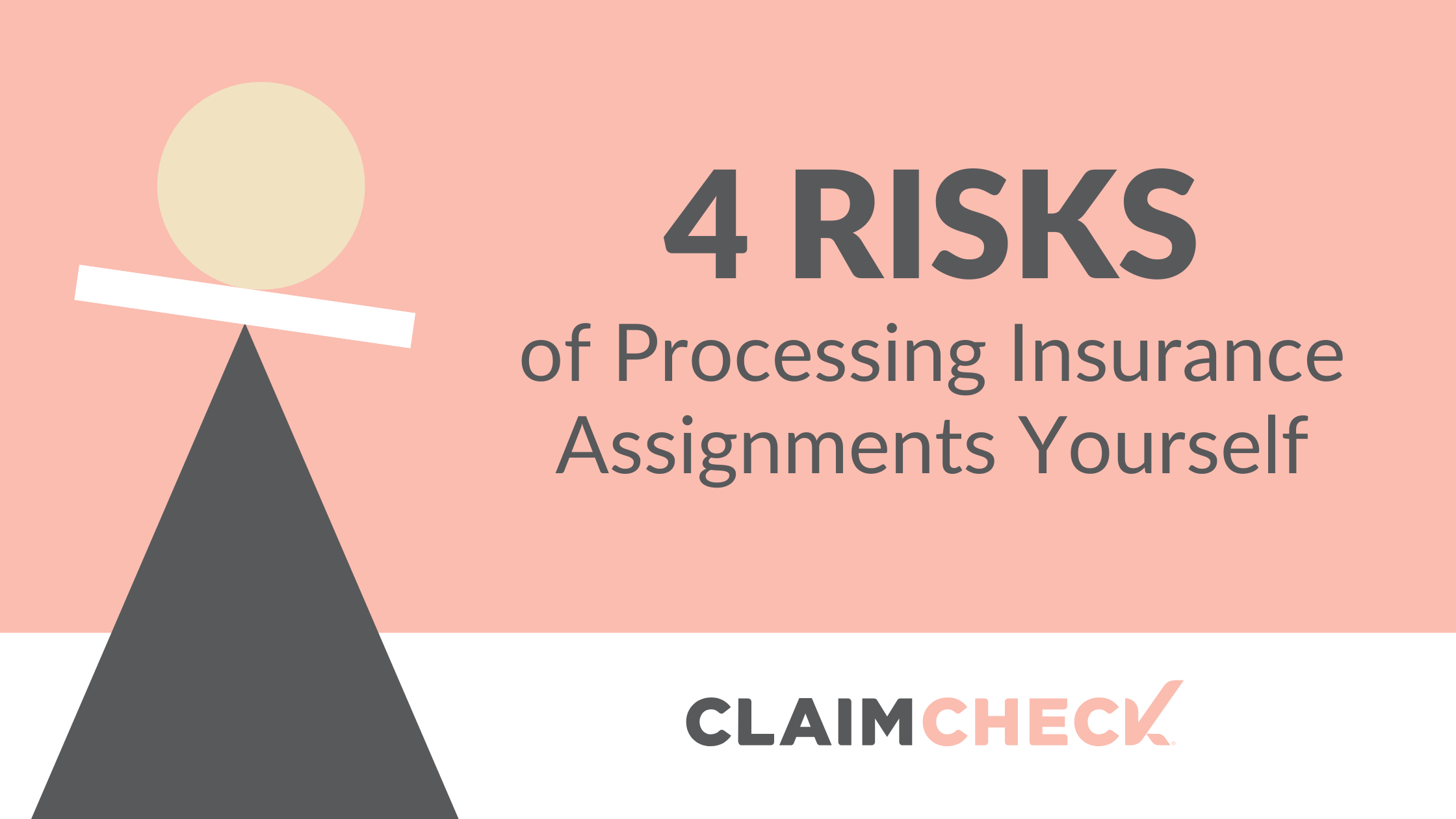 Being a caring funeral professional means going above and beyond for families. No matter what a family needs, you're ready to help as a close friend, trusted guide, and sometimes more technical roles – like an insurance processor.
However, if you're processing insurance assignments yourself, you might inadvertently hurt families and your funeral home.
Handling insurance assignments in-house puts your funeral home at risk of taking on bad policies that insurance companies won't fund. Accepting even one wrong assignment can leave your funeral home with negative cash flow, unpaid vendors, and inflated accounts receivables – not to mention added stress for your families.
There are many reasons why insurance companies refuse to fund policies, and it can be hard to find every red flag in an insurance assignment. That's why we've compiled a list of the most common insurance assignment mistakes so you can avoid unnecessary write-offs, identify problematic policies, and never go back to a family looking for payment.
Here are 4 risks to avoid when processing insurance assignments yourself.
1. Failing to file the claim on time
The problem
If your funeral home submits a claim that the family started, the funds could go to the family, not you. Most insurance companies require fewer documents if a family submits a claim, so the family may begin filing the assignment and then pass it on to you to complete. However, you may never see the funds, as the family might receive payment before you even complete the assignment.
What you can do
Submit the assignment as soon as possible to avoid this situation. The quicker you file the policy, the more likely you'll receive the funds and protect your funeral home.
2. Filling out the wrong claim forms
The problem
Each insurance company has its own forms to complete when submitting an assignment. And if you fill out the wrong forms, that can cause delays in processing and funding. If you submit outdated forms, partially fill out forms, or fill out a form with the wrong information, the insurance company will request new forms. Completing the new forms will require time and leave your funeral home still needing funding.
What you can do
Be thorough and do your research to identify which forms you need for the assignment. Contact the insurance company to verify which forms need to be completed.
3. Identifying the wrong beneficiaries
The problem
Failing to identify all or the correct beneficiaries will lead to unverified and unfunded policies. Several funeral homes have told us that insurance companies will not verify a policy if the beneficiary information is inaccurate or incorrectly filled out, leading to wasted time for your funeral home and anxiety for your families.
What you can do
Double and triple-check all the policy details with the family to ensure all your information about the assignment is correct – especially the beneficiaries. Taking the extra time to confirm everything is accurate will save you and the family more time.
4. Accepting a policy with red flags
The problem
As discussed earlier, many red flags can lead to unfunded policies. The insurance company may not verify the policy if a policy is contestable, lapsed, unassignable, or has loans or leans against it. Contestable assignments usually require a full medical review by the insurance company before determining if a policy is valid. All these red flags can result in lengthy claim processes, which isn't good for you or your families.
What you can do
We suggest using an insurance assignment processing company to ensure none of the policies you accept have red flags. Using a team of experts will give you and your families confidence in knowing the policy is verified and the funds are on the way.
Did someone say team of experts? CLAIMCHECK is your dream team!
The good news? You don't need to be an insurance expert to minimize the risk when taking on insurance assignments. You can protect your funeral home's finances with a funeral funding partner – like CLAIMCHECK!
We'll handle your insurance assignments with our 100% risk-free verification process, so you can rest assured knowing every detail is taken care of.
Here are other ways we can help your funeral home.
We fund 85% of insurance assignments within 3 business days.
We work with insurance companies, so you don't have to.
We offer an insurance forms library, so you can find the exact claim forms you need.
Never worry about taking on a bad policy or a write-off again. Fill out the form below to learn more about how CLAIMCHECK can protect your funeral home's bottom line.