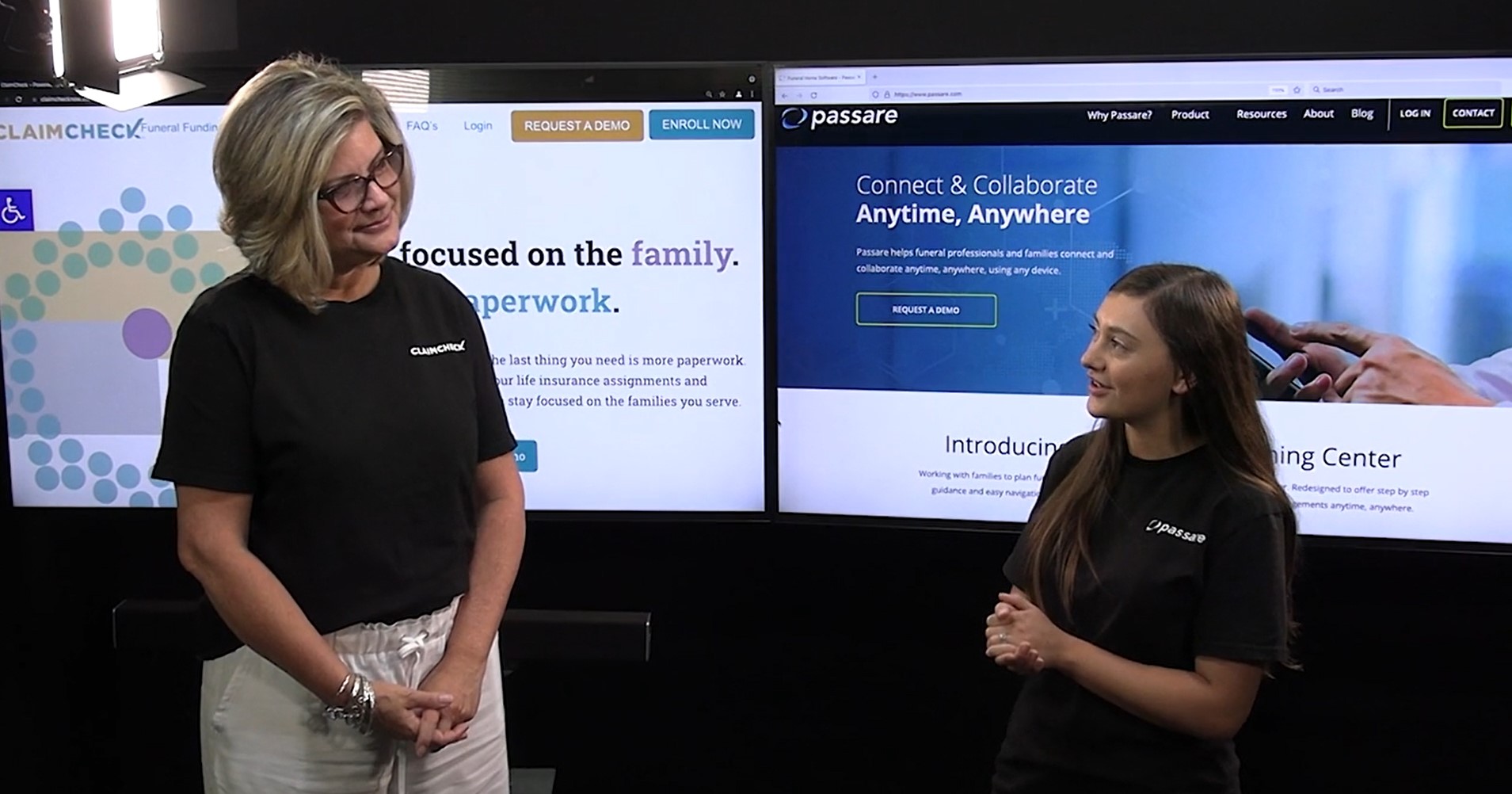 Sharaie Heizelman: We're so thankful and wanted to reach out to you, our Passare users, to say how thankful we are for your partnership with us and share about an exciting integration that we have. Will you tell us about our CLAIMCHECK integration, Nadene?

Nadene Smith: Absolutely. I'm so grateful to be here, Sharaie. Do you know that CLAIMCHECK is an insurance assignment services company, and if you accept insurance with a family, you can partner with us on the Passare platform to complete that assignment for you? It actually, Sharaie, saves staff time. About 80% of the information that you put on the Passare platform can be used for insurance assignments.

Sharaie: That's incredible! So 80% of the information you're already putting in Passare gets shot over to CLAIMCHECK, and they don't have to enter it again.

Nadene: That's true. Not only will we save staff time, but we fund funerals fast! Do you know, Sharaie, that within 1-3 days, 90% of our insurance assignments are paid to the funeral home? So, they've got their money to pay their vendors in a very short period of time. It helps their accounts receivables.

Sharaie: I thought, most of the time funeral homes have to wait for 30-60 days before they get a death certificate to even get funded.

Nadene: That is true. For funeral homes that do their own assignments, it takes a long time. Insurance companies need that certified copy, but when you partner with CLAIMCHECK, we don't need that to fund the funeral fast.

Sharaie: Wow, that's incredible! So, what a lot of our Passare users may not know is this integration with CLAIMCHECK doesn't cost you anything. Is that right?

Nadene: That's true. All you have to do is contact us, we'll turn on the integration, we'll give you a couple minutes of training, and then you're good to go.

Sharaie: Of course. Please reach out to our team or reach out to Nadene with any questions or if you want to learn more about this integration or want to get the integration turned on.

Nadene: Sounds great. Thanks, Sharaie!
Request a Demo
Fill out the form to request a demo, and one of our representatives will respond as soon as possible. You can also call or email us directly if you prefer. Thanks for visiting CLAIMCHECK. We look forward to serving you.